In the chaotic world of health and nutrition, it is easy to become overwhelmed, cynical and perplexed about what to do, who to turn to or how to support you and your family's health.
There are many different types health professionals, treatment methods, and types of practices that you can choose from depending on your needs, your knowledge (or knowledge of your needs-say that three times fast) and your resources. When it comes to your health, knowing who to trust and why is important. After all, you truly are the only one responsible for the decisions directly related to your health and wellness, so it is essential to be able to choose health professionals that align with your beliefs and needs.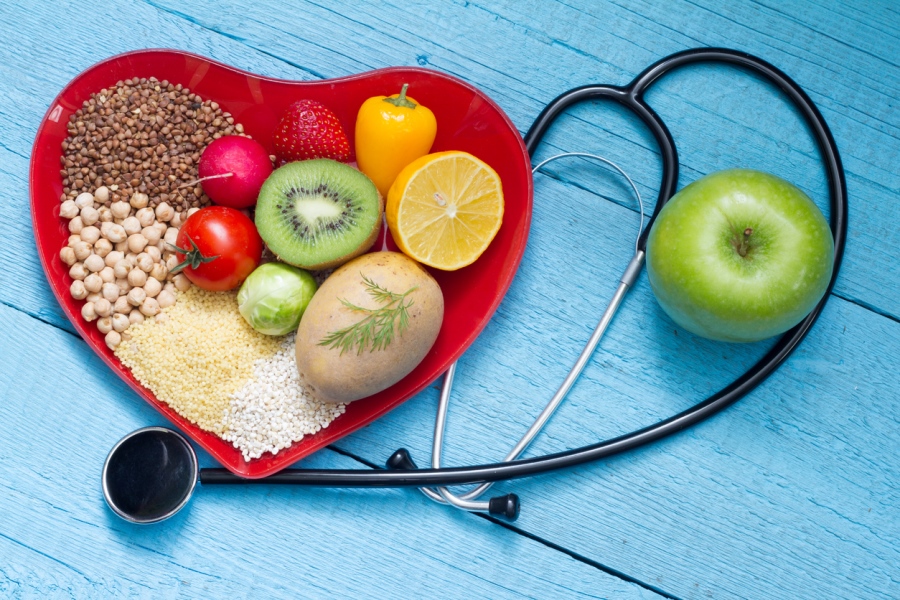 It is no different when choosing a nutrition professional. There are many different types of nutrition educators, treatments, practices, and beliefs (and biases). Also recognize that a belief may not be a fact. Dietitians are 'evidence-based' and 'practice-based' evidenced practitioners highly educated in research designs, outcomes and appropriate intervention protocols.
There are also a variety of names for nutrition professionals which may add to the confusion: Registered Dietitian Nutritionist (RDN),  Wellness Educator, Nutritionist, Health Coach, Holistic Nutritionist, just to name a few. One that may not be as commonly known is an Integrative Registered Dietitian Nutritionist.
To further understand what an Integrative Dietitian Nutritionist is, it is important to first understand the terms 'dietitian' and 'nutritionist.' These terms have always been interchangeable within the dietitian credential and in practice.
All dietitians are nutritionists, BUT not all nutritionists are registered dietitian nutritionists (RDN). This is a very important distinction.
The title of nutritionist can be granted to a person with high school diploma in as little as three online courses or through a mail-in certificate. However, Registered Dietitian Nutritionists (RDNs) are food and nutrition experts who have met the following criteria (at minimum) to earn the RDN credential:
Completed requirements for a Bachelor of Science (BS) degree (a minimum)

 in a didactic program in dietetics (DPD) approved curriculum and additional required course work at a regionally accredited university or college in the U.S. Many RDNs also have a Master of Science (MS) degree and this will be required in 2024 for all those becoming an RDN.
Completed an ACEND (Accreditation Council for Education in Nutrition and Dietetics)-accredited supervised internship. Typically, an internship can be 9-24 months in length depending on the program and additional coursework; equivalent to 1200 supervised practice hours in a variety of clinical, community, research and public health settings.
Pass a national examination administered by the Commission on Dietetic Registration (CDR).
Complete continuing professional educational requirements annually to maintain the RDN credential.1
This is not to say that nutritionists and health coaches with nutrition certification s or other degrees are not knowledgeable in their practice , they very well could be . However, there is a difference in RDNs years of education, practice, experience, and ability to practice  Medical  Nutrition  Therapy  (MNT) protected under the RDN credential as mandated by the RDN Scope of Practice and state licensure laws .
Now that we understand what a dietitian nutritionist is, lets dive into what "integrative" means when it comes to a RDN.
You may be familiar with the term "integrative" in reference to a type of medical practice. This essentially just means that this particular healthcare provider uses a whole-body approach to patient-care, more specifically defined as "combining allopathic and complementary therapies'. The idea is to treat each person not in parts but as a whole using a combination of appropriate modalities and treatment interventions connecting mind, body and spirit. Health care professionals  that practice this way believe that the body is interconnected as well as unique. Each patient has individualized needs and their course of treatment should be personalized and tailored as such.
An integrative dietitian nutritionist is one who practices as a part of a specialty group of nutrition practitioners whose core philosophy centers around this holistic, personalized approach to health and healing. These RDN's integrate a variety of nutrition therapies including whole foods, tailored supplements and mind body modalities in practice.2
Any RDN typically covers the fundamentals of nutrition: macronutrients, micronutrients, energy expenditure, and food labels. The unique idea of integrative nutrition, however, goes deeper and explores the idea that certain foods can help heal the body ,t he impact on environmental toxins and exposure, phytochemical profile, gut and microbiome health and so much more  .
To find out more specific ways an integrative dietitian nutritionist can benefit your health and wellness journey, read my latest article in Tri-Cities Health and Wellness. The article gives a more in-depth description and specific examples to the type of nutrition support an integrative, functional approach offers.
If this is a type of care that resonates with you and something you would like to implement into your own healthcare plan, I would love to speak with you further about work ing together! Feel free to contact me or my associate, Lindsey Davis, to set up a consultation today!
References:
Contact Monique Richard