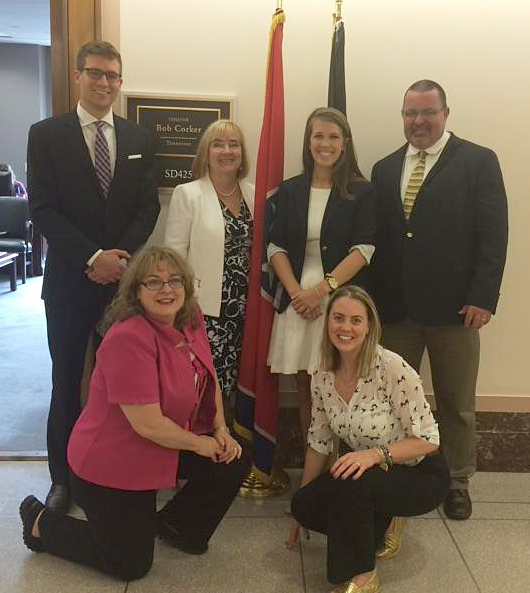 I traveled to DC recently with more than 350 colleagues to take part in the  Academy of Nutrition and Dietetics Public Policy Workshop June 7-9th 2015.
This workshop focuses on advocating for legislation regarding nutrition-related policies, affecting people's health across the country. I teamed up with my NE TN colleagues to meet with more than 11 congressman, staff, and staff aids from Tennessee. More than 500 congressional offices were visited by Registered dietitian nutritionists (RDNs) to demonstrate the power of the constituents voice, vote and expertise.
Three major legislative issues the Academy is working on gathering support
The Older Americans Reauthorization Act which works to ensure that qualified nutrition staff, including registered dietitian nutritionists, are included in the bill and supports ongoing programs such as Meals and Wheels and congregate meals to help keep older Americans in their own homes, while providing nutritious meals.; the Treat and Reduce Obesity Act supports RDN's getting reimbursed by Medicare for service directly provided; and the Preventing Diabetes in Medicare Act, which helps RDN's treat populations with pre-diabetes to prevent the onset of diabetes.
As the nutrition experts, we're working all angles-in the community, on policy, in homes and in a variety of healthcare settings, striving to improve a range of populations' health and wellbeing. I'd be happy to help you and your family, contact me today.
If I'm not in your area go to http://www.eatright.org/find-an-expert to find an RDN near you.